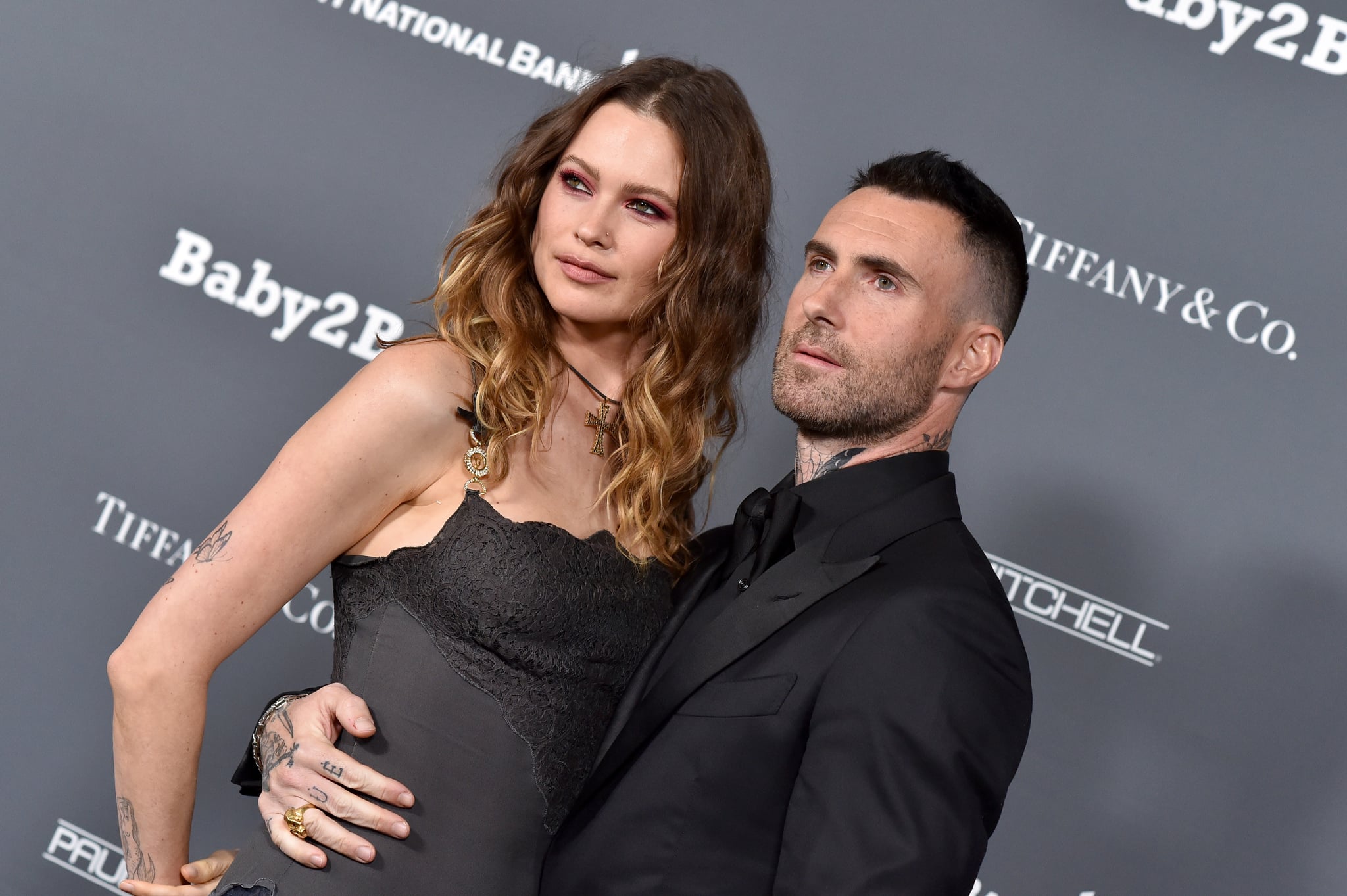 Adam Levine and Behati Prinsloo are expanding their family of four with a new arrival! On Sept. 6, People reported that the Maroon 5 singer and Victoria's Secret model are expecting their third child together, who will join the couple's two daughters, Gio Grace and Dusty Rose. Prinsloo was also photographed with a baby bump while out over Labor Day weekend.
On Sept. 15, Prinsloo confirmed the exciting news by posting a photo of her growing belly on Instagram. "Recent 🧚," she captioned the album featuring photos from her recent adventures.
Prinsloo previously spoke about growing the pair's family in a November 2021 interview with Entertainment Tonight. "We always knew we wanted a second one. So I think for me in those two years, when I had two babies under the age of two, I was just like, 'Don't even think about it!' But I do also want five kids, but don't even think about it," Prinsloo explained. ". . . I think it's just kind of where we are in our life. And with COVID too, I was just seeing [Dusty and Gio] together, I'm like, 'Maybe we should have a third just to have more kids,' because it was so sweet to see [them together]. But then I don't know. Never say never."
Levine and Prinsloo, who started dating back in 2012, tied the knot on July 19, 2014, in a large ceremony in Los Cabos, Mexico. The two welcomed their first daughter, Dusty, on Sept. 16, 2016, and less than two years later, Prinsloo gave birth to their second baby girl, Gio, on Feb. 15, 2018.